Customer Service Keynotes
Speaking engagements that actually inspire and instruct your audience to be profoundly remarkable
Dr. Chip R. Bell is a customer service keynote speaker and world-renowned authority on customer loyalty and service innovation. His highly popular keynotes reveal the best practices from the successful organizations leading the customer loyalty charge, giving audiences powerful cutting-edge ideas and unique strategies they can put into practice the minute they leave.
Watch chip work his magic
speaking videos
Leading a Customer-Centric Operation
Innovative Service Virtual keynote
Leading Innovative Service
Innovative Service
Leading Innovative Service
Leading a Customer-Centric Operation
Building Partnerships with Customers

Leading a B2B Customer-Centric Operation
Inside the Mind of the New Normal Customer
I've heard dozens of customer loyalty speakers and thought I'd heard every tip. However, Chip Bell equipped me with a new set of tools in a fresh, enlightening manner.
— Greg Haller, President, Verizon Wireless
Thank you for a truly outstanding, motivating keynote at our national store managers conference.
— Marvin Ellison, CEO, JCPenney
The conference overall was a huge success, but you were undoubtedly the 'Bell of the Ball.' Even our board member present at the conference who is an extremely tough critic, was blown away by your presentation.
— John Longstreet, CEO, Quaker Steak & Lube
Chip Bell's presentation was wonderful. His message was effective and on point, and our partners were both impressed and entertained with what they heard. 
— Jerry P. Clements, Managing Partner, Locke Lord Bissel & Liddell, LLP
You are the greatest! Our folks loved you. And you got me going that day as well, we would love to find ways to work together going forward.
— Larry Kurzweil, President, Universal Studios Hollywood
Thank you for joining us yesterday. You were amazing! Folks were still talking about your message at dinner last night.
— Denis P. O'Brien, CEO, Exelon Utilities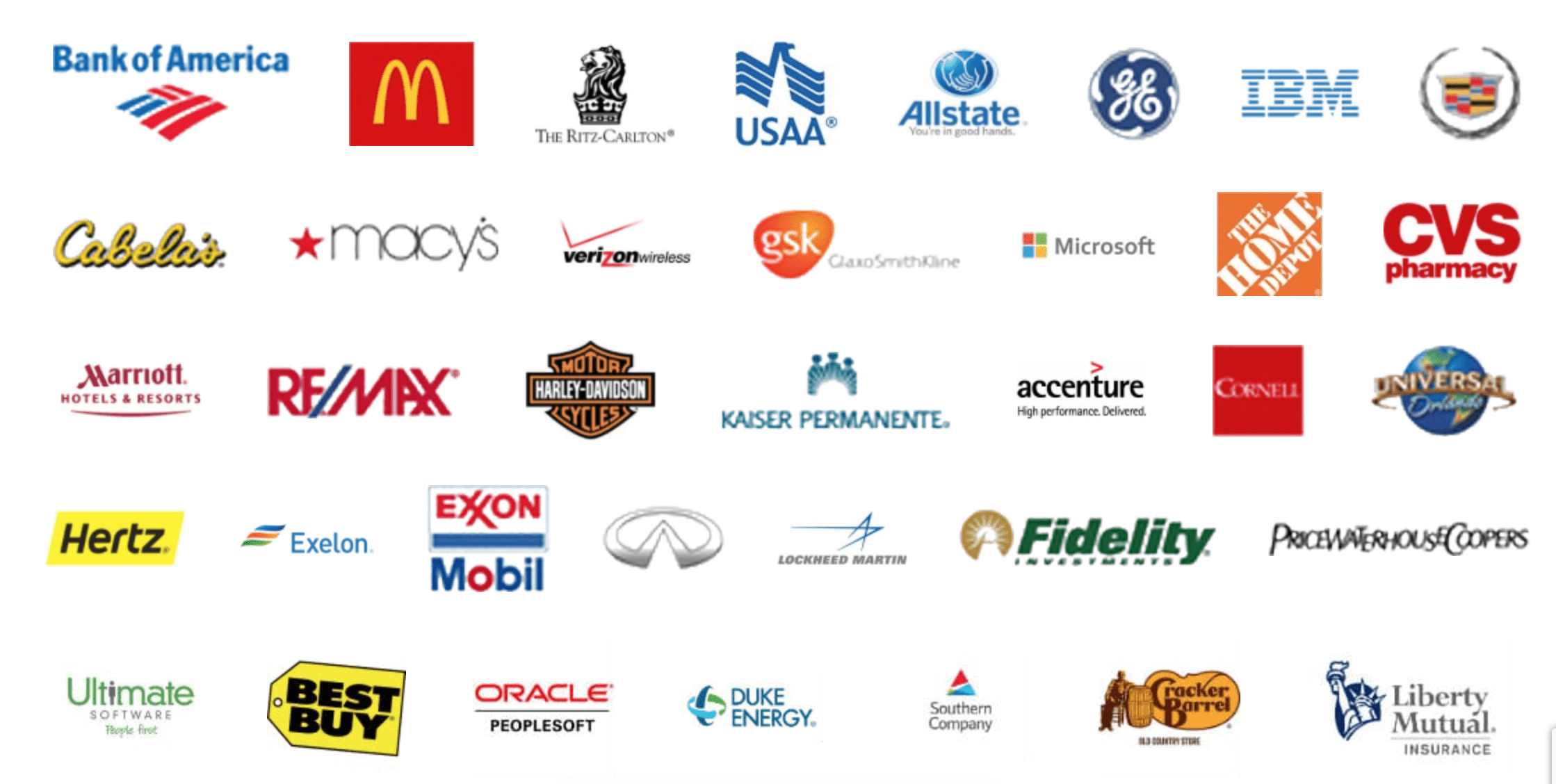 Event Planning Tools
*ALL assets are licensed under a Creative Commons Attribution 4.0 License.